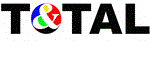 กก
WEATHERPROOF ISOLATING SWITCH
กก
(Weather Proof isolators, waterproof isolator switch, waterproof isolating switch, weather proof isolating switch, Weather Protected Isolating Switch)
กก
1.Cables looped in and out from overhead.
2.In and out from underground
3.In and out straight through the switch.
4.two 25mm rear knockouts are moulded in the base.for surface mounting with concealde wiring.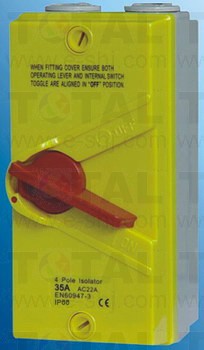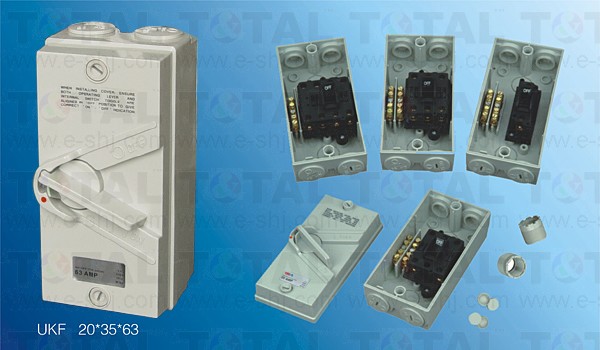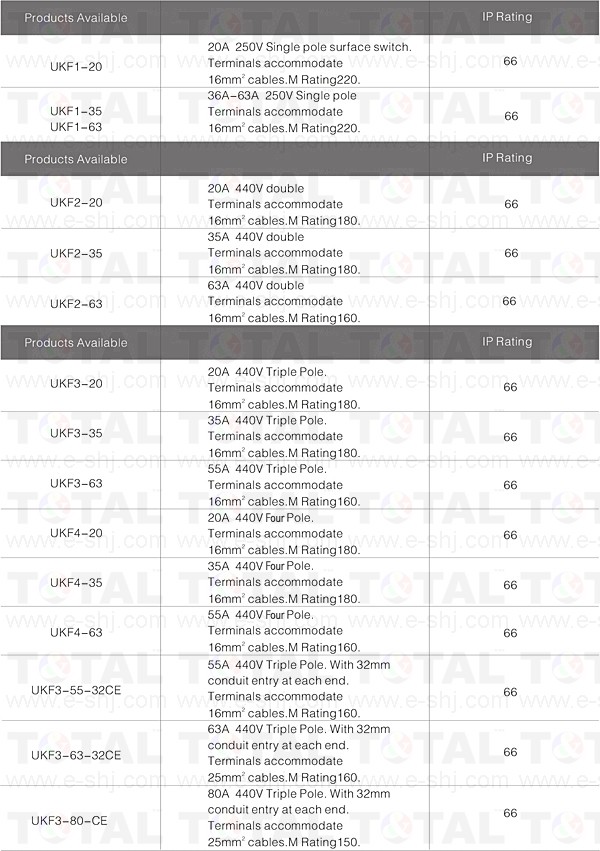 กก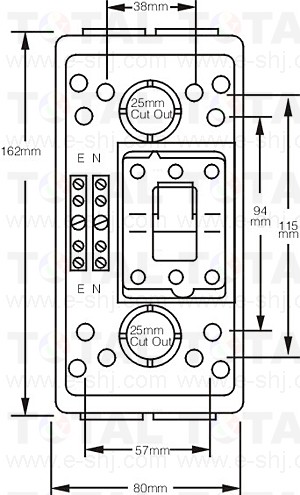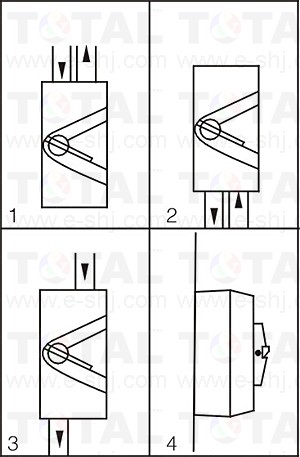 Dual 25mm screwed conduit entries top and bottom(up to 55 amp.)Allows four ways to surface wire the switch.
The UKF series of Weather protected Isolating Switch is a robust range of switches is a robust range of switches suitable for virtually any external application.
Included in the range are single, double and triple switches from 20 to 80 Amps. The base mounted machanism provides for easier termination and more wiring room. Switch dimensions are 165mmX82mm with an overall height of 85mm.
Fixed Earth and Neutral connector bars with dual clamping screws per tunnel equal stripping lengths and secure clamping for all cables. Terminal bore size 5-6mm. A safety feature for mounting switches to metal structures is the insulating caps that cover base mounting screws to totally protect them from any live cables.
Each unit supplied with screwed conduit plugs and screwed reducers for easy connectionto 25mm or 20mm conduits and screw caps. Screw caps must be instsalled to ensure IP Rating.
The impact Resistant base and cover will survive the hardest knocks in almost any installation. The two sections are sealed with a one piece weather seal gasket.
For security, a 7mm diameter hole is provided for padlocking the lever in the OFF position. Deep moulded barriers protect the operating lever from physical abuse or accidental switching.
All units comply to IEC60947-3.
Mines, and, Energy, south, Australia, Approvais.
Standard colours are Grey & White.
กก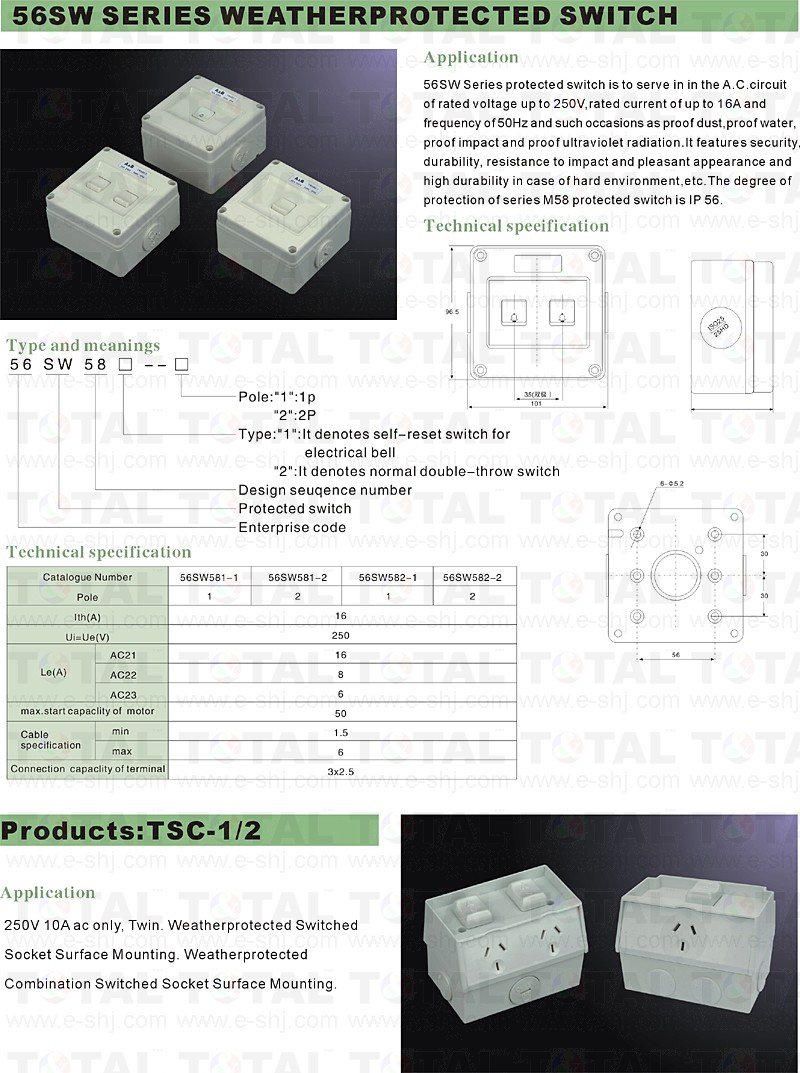 กก
WEATHERPROOF SWITCHES
56SW581-1 (WSC226-1)

16A/250V

50PCS

49.5กม22.5กม34.5cm

13.5KGS/11.5KGS

PC meterial IP66

56SW581-2 (WSC226-2)
กก
WEATHERPROOF POWERPOINT SOCKET/OUTLETS
TSC-1/WSC227-1 (10A)

10A/250V

40PCS
43กม26.5กม37cm 13.5KGS/12KGS

PC meterial IP53

TSC-2/WSC227-2 (10A)

กก
กก
WEATHERPROOF POWERPOINT SOCKET/OUTLETS (new type)
TSC-1/WSC227-1 (15A) new type

16A/250V

40PCS
43กม26.5กม37cm 13.5KGS/12KGS

PC meterial IP53

TSC-2/WSC227-2 (15A) new type
กก